Ten Years of Renewables and We're Just Getting Started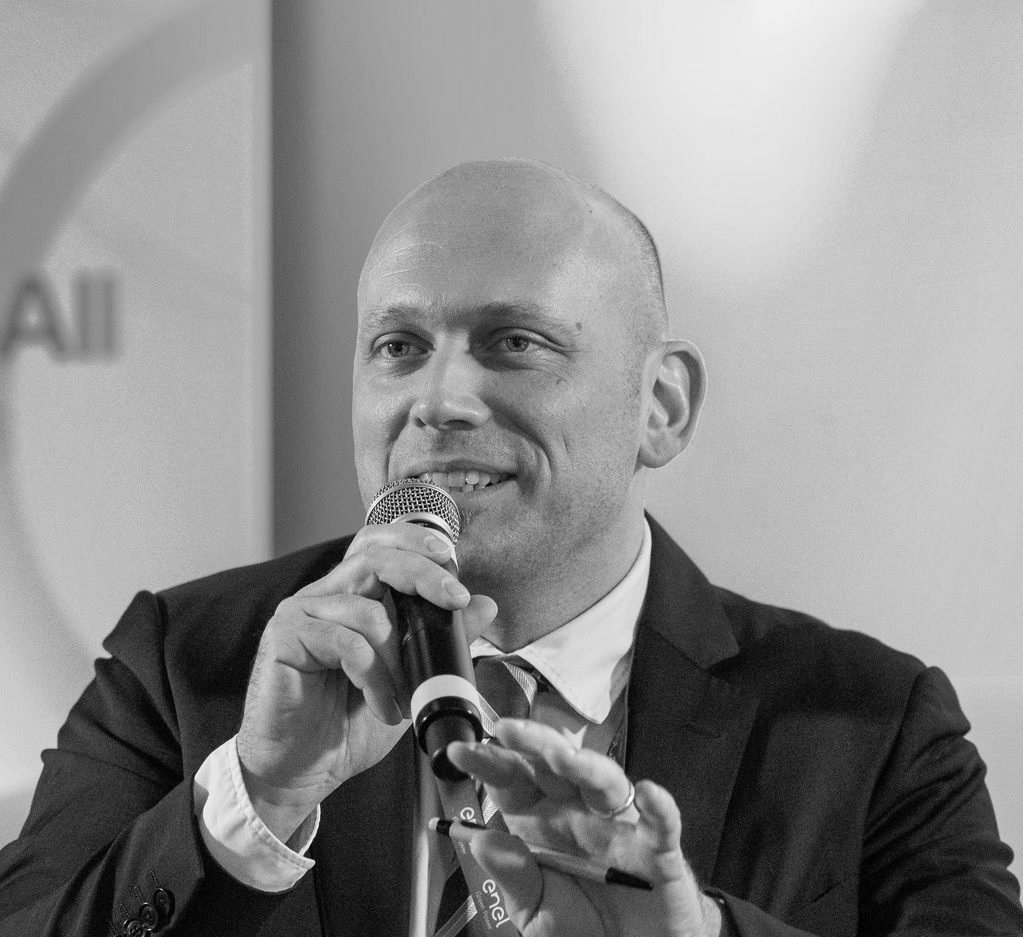 Dieci anni di rinnovabili e siamo solo all'inizio
Ten years ago, few people would have bet on such disruptive development in renewable energy. Today, green sources are leading the energy transition, thanks to lower cost of the technologies and increased environmental awareness.
How has renewable energy evolved in the last ten years? What is the influence of zero-emission energy production around the world today? And what are the future prospects? Many are asking these questions, and the answers come together to point to one thing: the rapid growth of renewables. Analysis from the International Energy Agency (IEA) stands out as one of the most authoritative on this sector. With its World Energy Outlook (WEO) report, it draws a very precise picture of the current situation in photovoltaic energy, wind energy and the increasingly electrified world we live in. Moreover, as the Agency itself points out, "with low-carbon-emission technologies on the rise and the demand for electricity set to grow twice as fast as the demand for energy overall", we must understand exactly what the energy sector of tomorrow will be like, identifying what share of our total energy demand can be met with electricity.
The challenge is to gradually decarbonize "a world in transformation", with an increasing energy demand. There, clean energy will grow further, thanks to significantly lower costs and greater attention to sustainability from consumers and, consequently, from C&I companies, and from small and medium ones soon. A cultural transformation has been triggered, where environmental ethics become an intrinsic part of the value chain, with the goal of neutral or positive environmental impacts.
"Consider that, in 2016 alone, the increase in the installed capacity of solar photovoltaic was greater than any other source. Since 2010, the cost of new installations has been reduced by 70% for solar photovoltaic and by 25% for wind."
Looking at the bigger picture, the lower cost of batteries, down by 40%, should also be considered. This is because energy storage systems now play a key role, allowing for the storage of energy from renewable sources, to then be used when it's most necessary, overcoming the intrinsically intermittent nature of sun and wind. This also takes into account electric vehicles, which can now be used as "batteries on wheels", thanks to technologies like V2G.
According to the IEA, by 2040, global energy demand will grow by 30%. That's considerable, compared to today's numbers, but it's half of what it would be without one fundamental aspect: greater energy efficiency. 40% of this increased energy consumption will be electric, which in the next 25 years will be met "above all by renewable energy, as rapidly decreasing costs transform solar energy into the most affordable source of new electrical generation".
There was no doubt that renewables would be established on the market, but initially no one thought that their development would be so disruptive. Renewables, in a few years, managed to get rid of the label "alternative", to come into their own as trailblazers for sustainable development, destined to dominate the future energy market.
According to the New Energy Outlook (NEO) 2018 by Bloomberg New Energy Finance (NEF), clean energy costs are becoming more competitive than those of fossil fuels. Solar and wind, especially, already play a very important role and will soon meet, alone, almost half of global energy demand, according to BNEF. 
"By 2050, wind and solar technologies will provide 48 percent of electricity overall. While hydroelectric, nuclear and other renewables will provide another 23 percent of zero-carbon electricity."
– Seb Henbest, one of the authors of the NEO 2018
Although nuclear power does not fall into the category of renewable energy, it is still a significant proportion of global electricity that will be produced with zero emissions.
These projections confirm the clean energy trend of the last few years. Solar photovoltaic and wind have actually recorded unbelievable growth, well beyond expectations. Since 2000, if we consider their installed capacity, they have grown by 65 times (4 times from 2010 to 2018). In June of this year, we arrived at 1,013 gigawatts of installed capacity, 542 from wind and 471 from photovoltaic. 
"This last fact is even more impressive, considering that in 2007, photovoltaic could boast a connected power of 8 gigawatts worldwide: it's an increment of almost 59 times. This photovoltaic growth is expected to soon surpass wind, too, which just in the last year has seen a leap forward by 50%."
Moreover, last summer, renewables reached (and surpassed) the symbolic threshold of the first terawatt installed (to give a better idea: a thousand gigawatts, or a million megawatts). This power, according to the Bloomberg analysts, is destined to double in the next five years, but at half the cost. As shown by the NEO 2018, while the first renewable terawatt installed to date cost 2,300 billion dollars, the second, to be completed by 2023, will cost about 1,200 billion. This drop in costs, which has been 38% for onshore wind and 77% for photovoltaic since 2009, provides benefits to the climate and environment and is making the production of energy from fossil fuels less advantageous. And investments for new plants? From 2018 to 2050, we're talking about 8,000 billion dollars.
"For the IEA and the BNEF, the lower cost of batteries will affect the energy scenario in the coming years, and therefore large energy storage systems. Increasingly important in the context of smart and digitalized electrical grids, these help overcome the natural limits of renewables: intermittency and non-programmability."
Here, too, the NEO 2018 predicts significant investments, with 540 billion dollars from 2018 to the middle of this century. In addition to its impact on the development of smart grids, we must also consider that the lower cost of batteries also means an increase use of electric vehicles, and so further electrification. While electric cars and motorcycles (and soon lorries) still represent a small percentage of vehicles on the road today, by 2050 they'll be enough to add about 3,461 TWh in new electricity demand, that is 9% of the total. Here, too, renewables come into play, with timed tariffs and dynamic pricing to support integration. Already today, owners of electric vehicles can choose to charge their vehicles at times of high supply and low cost, helping avoid peaks and saving at the same time.
The big loser in this game, according to BNEF, is certainly coal, which although it has already reached its peak in Europe and North America, is seeing expansion in China and India that will last until 2027. After that date, a freefall is predicted that will bring it to meet 11% of the global electricity demand (now at 38%).
A "long goodbye", as BNEF defines it, which will definitively open the doors to clean and renewable energy's total and undisputed command of the energy sector.
This site uses its own and third-party analytics and profiling cookies to send you advertisements in line with your preferences. If you would like to learn more or deny consent to all or some cookies, please see the
cookie policy
.
Accept and close