Sustainability
Renewable and sustainable energy
Enel Green Power has devised a development strategy that constantly implements sustainable actions and practices. Our proactive approach is structured to pinpoint opportunities to create shared value between the company and the territories where we operate. Our activities are focused on a constant dialogue with interested parties and integrated with careful studies of the social and economic context, in order to define effective measures that comply with the needs of local stakeholders, while remaining on track with corporate targets. The end result is creating energy that's not only renewable but above all, sustainable.
From words to deeds
People, communities and companies alike have all witnessed their lives and business improve, thanks to the sustainable choices made by Enel Green Power. Check out their stories on video.
01.
Drivers
Sustainability as the key factor and driver of inclusive growth
Creating sustainable energy means taking a stand on the fight against global climate change. Enel Green Power has set ambitious and measurable goals as it strives to guarantee a truly global and widespread access to clean and reliable energy. Our suppliers help us make sure that the components we use and the infrastructures we build with them are ever more sustainable, from a social, environmental and economic standpoint. We're working hand in hand with our largest clients to join forces in delivering long-lasting sustainability projects.
Sustainable development, the compass for our activities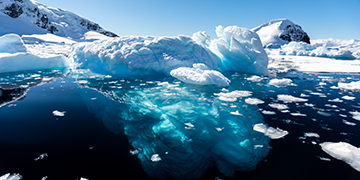 Climate change
Working towards a carbon-free future means mitigating the effects of climate change by spearheading the energy transition as we substantially lower CO2 emissions through our renewable power plants.
Find out more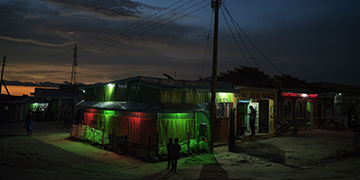 Access to energy
Our aim is to guarantee widespread access to clean and affordable energy sources that benefit both the people and the Planet. 
Find out more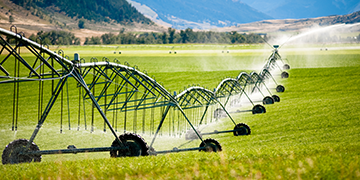 Local communities
We're developing outreach, training and employment programs throughout the territories and communities where we operate.
Find out more
02.
Approach
Sustainability as outreach and a pledge
Every project comes with a detailed master plan creating long-term shared value initiatives, delivered by collaborating with selected partners. Since 2015, we foster sustainability abiding by UN's Sustainable Development Goals. 
Sustainability Projects
Our projects in the world
Working closely with local communities means building stable and positive relationships. To feel part of them. Our different sustainability projects help us to combine our mission to diversify the energy mix with a concrete contribution to the socio-economic development of the people and territories where we operate.
Projects +1100

Projects +1100 Carried out in 2022

People +1M

People +1M External beneficiaries of SUS projects
03.
Value chain
Sustainability as an opportunity for companies, suppliers and clients
Implementing the CSV model throughout the complete value chain gives way to our best practices like the creation of business models that make it even more sustainable - in construction sites, power plants and offices, as well as in dealings with clients and suppliers. 
Inside the Value Chain
We've overhauled the way we design, build and manage our power plants with sustainability at their core. By measuring the environmental footprint of Enel Green Power activities we mitigate their impact by creating shared value. This is our way to combine social and economic development with the circular economy.
Beyond the Value Chain
Suppliers: We value our suppliers who perform the most sustainably in the social, environmental and governance spheres and implement circular economy solutions.
Clients: Even in the negotiation phase, we help our clients identify projects that allow them to reach sustainable development goals.
Inside the Value Chain
Environmental conservation and caring for people's health start out from our workplaces like construction sites, power plants and administrative facilities.

Sustainable construction sites
Starting from the conception and design phase, we plan our sites to be sustainable, maximizing the potential environmental and social benefits that the construction site and later the power plant can provide.
We recoup, reuse and recycle materials used in the construction of our plants. Energy efficiency systems help us reduce site emissions.
From the very beginning and throughout the process, we work closely with local communities to develop projects that can generate shared value in the areas that host our sites.
Sustainable power plants
We apply innovative technologies in order to minimize the impact of our activities on the environment, optimizing the operational efficiency of our plants and ensuring a responsible use of resources. We support the long-term sustainable development of the local areas and communities in which we operate by taking a circular economy approach.
Beyond the Value Chain
We make the most of synergies with our suppliers and clients, in order to increase the sustainability of our plants and improve the quality of our services. More and more companies are embracing the value of sustainability with conviction, combining respect for the planet with their normal activities.
Clients
We analyze the needs of our current and potential clients (our PPA Partners) and propose tailor-made sustainability solutions through a Premium Offer for the development of shared value projects that make it possible to reach our sustainable development goals. We also provide a dedicated digital platform that allows our partners to follow their green energy certification in real time.