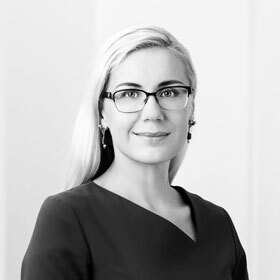 Kadri Simson
European Commissioner for Energy
The energy transition and geographical areas: what is happening in Europe and Latin America?
About the contributor
Kadri Simson
Kadri Simson was appointed European Commissioner for Energy in 2019. Prior to that, starting in 2016, she was Estonia's Minister for Economic Affairs and Infrastructure. She is a member of the Estonian Centre Party. From 2007 to 2016, she was a member of Estonia's parliament. From 2009 to 2016, she served as chairman of the Estonian Centre Party, and from 2007 to 2009, the deputy chairman of the National Defence Committee. In 2013, she was elected to the Pärnu City Council and in 2009, she was elected as a member of Tallinn City Council. From 2003 to 2007, she was secretary-general of the Estonian Centre Party. In 2003, she served as a research assistant of the NATO Parliamentary Assembly. From 2001 to 2002, she was the Advisor to the Mayor of Tallinn and in 1999, the Advisor of Tallinn City Council. She is a graduate of Tartu Secondary School No. 10. She acquired a degree in History at the University of Tartu and a Master's degree in Political Science from University College London.
Green thoughts from great minds
Andrea Bertaglio
Freelance journalist specialized in sustainability
Find out more
Thauan Santos
University professor and researcher
Find out more
Enrico Giovannini
A world-renowned economist, co-founder and current spokesperson of the Italian Alliance for Sustainable Development (ASviS)
Find out more
Johanna Haigh
Climate scientist, atmospheric physicist and Fellow of the Royal Society
Find out more
Louisa Parks
Associate Professor at the University of Trento
Find out more
Emanuele Quaranta
Scientific Officer at the European Commission's Joint Research Centre
Find out more
Mathis Wackernagel
Co-creator of the Ecological Footprint and President of Global Footprint Networ
Find out more
This site uses its own and third-party analytics and profiling cookies to send you advertisements in line with your preferences. If you would like to learn more or deny consent to all or some cookies, please see the
cookie policy
.
Accept and close