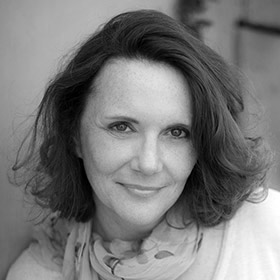 Virginie Raisson-Victor
Director of Lépac and co-founder of Convention21
About the contributor
Virginie Raisson-Victor
Virginie Raisson-Victor graduated in History, International Relations and Geopolitics. Since 2008, she has run Lépac, an independent research lab dedicated to geopolitics and foresight studies, co-founded in 1992 with her husband, Jean-Christophe Victor. She used to contribute to the geopolitical programme Le Dessous des Cartes broadcasted on ARTE, and is the co-author of two books based on this programme.
Among numerous publications, Virginie Raisson-Victor also published two books that became references in foresight and data visualisation: 2033, Atlas des Futurs du Monde (Robert Laffont, 2010) and 2038, Les Futurs du Monde (Robert Laffont, 2016).
In 2020, Virginie Raisson-Victor was appointed President of Giec Pays-de-la-Loire, a regional scientific committee in charge of research about climate change impacts. Recently, she also co-initiated Convention21, a French national initiative which brings together 150 private companies and which aims to propose a set of structuring measures enabling companies to actively contribute to reduce both, greenhouse gas emissions and decline in biodiversity in accordance with European and French commitments.
Green thoughts from great minds
Andrea Barbabella
Founding member of the board of Foundation for Sustainable Development
Find out more
Andrea Bertaglio
Freelance journalist specialized in sustainability
Find out more
Michael Braungart
Chemist and founder of EPEA (Environmental Protection Encouragement Agency)
Find out more
Marcello Colledani
Associate Professor at Politecnico di Milano and coordinator of the FiberEUse project
Find out more
Enrico Giovannini
A world-renowned economist and Italian Minister for Infrastructure and Transport
Find out more
Chris Goodall
Businessman, author and climate change expert
Find out more
Johanna Haigh
Climate scientist, atmospheric physicist and Fellow of the Royal Society
Find out more
Otto Lundman
Modvion CEO and co-founder
Find out more
Louisa Parks
Associate Professor at the University of Trento
Find out more
Emanuele Quaranta
Scientific Officer at the European Commission's Joint Research Centre
Find out more
Thauan Santos
University professor and researcher
Find out more
Kadri Simson
European Commissioner for Energy
Find out more
Mathis Wackernagel
Co-creator of the Ecological Footprint and President of Global Footprint Networ
Find out more
This site uses its own and third-party analytics and profiling cookies to send you advertisements in line with your preferences. If you would like to learn more or deny consent to all or some cookies, please see the
cookie policy
.
Accept and close