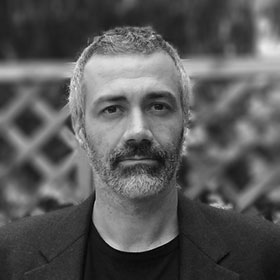 Andrea Barbabella
Founding member of the board of Foundation for Sustainable Development
About the contributor
Andrea Barbarella
Founding member and member of the board of Fondazione per lo Sviluppo Sostenibile, for which he is responsible for Climate and Energy as well as Research and Projects. Andrea is the Italy coordinator for Climate, the Italian climate initiative for companies that was launched by the foundation in 2019. A graduate in Environmental Sciences, Andrea has coordinated research projects in diverse fields concerning the green economy and is an expert in analysis, modelling, performance evaluation systems, sustainability indicators, and reporting. He has supported institutions as well as local and private organizations in defining strategies and interventions concerning the green economy and advanced pathways towards decarbonization.
Green thoughts from great minds
Andrea Bertaglio
Freelance journalist specialized in sustainability
Find out more
Michael Braungart
Chemist and founder of EPEA (Environmental Protection Encouragement Agency)
Find out more
Marcello Colledani
Associate Professor at Politecnico di Milano and coordinator of the FiberEUse project
Find out more
Enrico Giovannini
A world-renowned economist and Italian Minister for Infrastructure and Transport
Find out more
Chris Goodall
Businessman, author and climate change expert
Find out more
Johanna Haigh
Climate scientist, atmospheric physicist and Fellow of the Royal Society
Find out more
Otto Lundman
Modvion CEO and co-founder
Find out more
Louisa Parks
Associate Professor at the University of Trento
Find out more
Emanuele Quaranta
Scientific Officer at the European Commission's Joint Research Centre
Find out more
Virginie Raisson-Victor
Director of Lépac and co-founder of Convention21
Find out more
Thauan Santos
University professor and researcher
Find out more
Kadri Simson
European Commissioner for Energy
Find out more
Mathis Wackernagel
Co-creator of the Ecological Footprint and President of Global Footprint Networ
Find out more
This site uses its own and third-party analytics and profiling cookies to send you advertisements in line with your preferences. If you would like to learn more or deny consent to all or some cookies, please see the
cookie policy
.
Accept and close