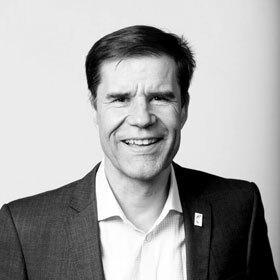 Mathis Wackernagel
Co-creator of the Ecological Footprint
and President of Global Footprint Networ
About the contributor
Mathis Wackernagel
Co-creator of the Ecological Footprint and President of Global Footprint Network, he completed a Ph.D. in community and regional planning at the University of British Columbia and earned a mechanical engineering degree from the Swiss Federal Institute of Technology.
Mathis has worked on sustainability with governments, corporations and international NGOs on six continents and has lectured at more than a hundred universities. He previously served as director of the Sustainability Program at Redefining Progress in Oakland, California, and ran the Centro de Estudios para la Sustentabilidad at Anáhuac University in Xalapa, Mexico. Mathis has authored and contributed to more than 50 peer-reviewed papers, numerous articles, reports and various books on sustainability.
Mathis' awards include the 2018 World Sustainability Award, the 2015 IAIA Global Environment Award, 2006 WWF Award for Conservation Merit and 2005 Herman Daly Award of the U.S. Society for Ecological Economics. He was also selected as number 19 on the (En)Rich list identifying the 100 top inspirational individuals whose contributions enrich paths to sustainable futures (www.enrichlist.org).
Green thoughts from great minds
Andrea Barbabella
Founding member of the board of Foundation for Sustainable Development
Find out more
Andrea Bertaglio
Freelance journalist specialized in sustainability
Find out more
Michael Braungart
Chemist and founder of EPEA (Environmental Protection Encouragement Agency)
Find out more
Marcello Colledani
Associate Professor at Politecnico di Milano and coordinator of the FiberEUse project
Find out more
Enrico Giovannini
A world-renowned economist and Italian Minister for Infrastructure and Transport
Find out more
Chris Goodall
Businessman, author and climate change expert
Find out more
Johanna Haigh
Climate scientist, atmospheric physicist and Fellow of the Royal Society
Find out more
Otto Lundman
Modvion CEO and co-founder
Find out more
Louisa Parks
Associate Professor at the University of Trento
Find out more
Emanuele Quaranta
Scientific Officer at the European Commission's Joint Research Centre
Find out more
Virginie Raisson-Victor
Director of Lépac and co-founder of Convention21
Find out more
Thauan Santos
University professor and researcher
Find out more
Kadri Simson
European Commissioner for Energy
Find out more
This site uses its own and third-party analytics and profiling cookies to send you advertisements in line with your preferences. If you would like to learn more or deny consent to all or some cookies, please see the
cookie policy
.
Accept and close